We are a Christian Ministry dedicated to strengthening the faith of Christian believers by spreading God's message about Jesus Christ which is contained in the stars. This message, which we call the "Star Bible", compliments but does not contradict the written Bible and provides a framework for understanding the signs of Christ's coming contained in the Sun, Moon and Stars.
We invite you to check out the following:
• Frequently asked questions about the Star Bible
• Our refutation of astrology entitled "So You Think You are A Leo"
• Our Skywatcher Journal Blog highlighting events in the heavens
• Our book about the Star Bible, "The Stars of His Coming"
Join us as we follow the Star Bible through the heavens and watch for the signs of Christ's return in the Sun, Moon, and Stars.
---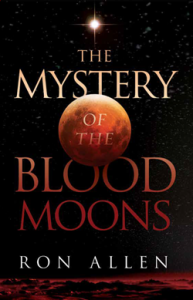 The Mystery of the Blood Moons
"The story of the stars is the story of the Creator Himself, told in His own words and pictures – and painted with fire across the expanse of the universe."
The Scriptures tell us that the heavens declare God's glory. Yet, Christians avoid concentrating too intently on messages that might be written in the stars, for fear of aligning themselves with pagan practices.
Nearly 30 years, the author of The Mystery of the Blood Moons began studying God's secrets as revealed in the sun, moon, stars, and planets. In this book, he gives particular attention to the apocalyptic intrigue surrounding the Blood Moon.